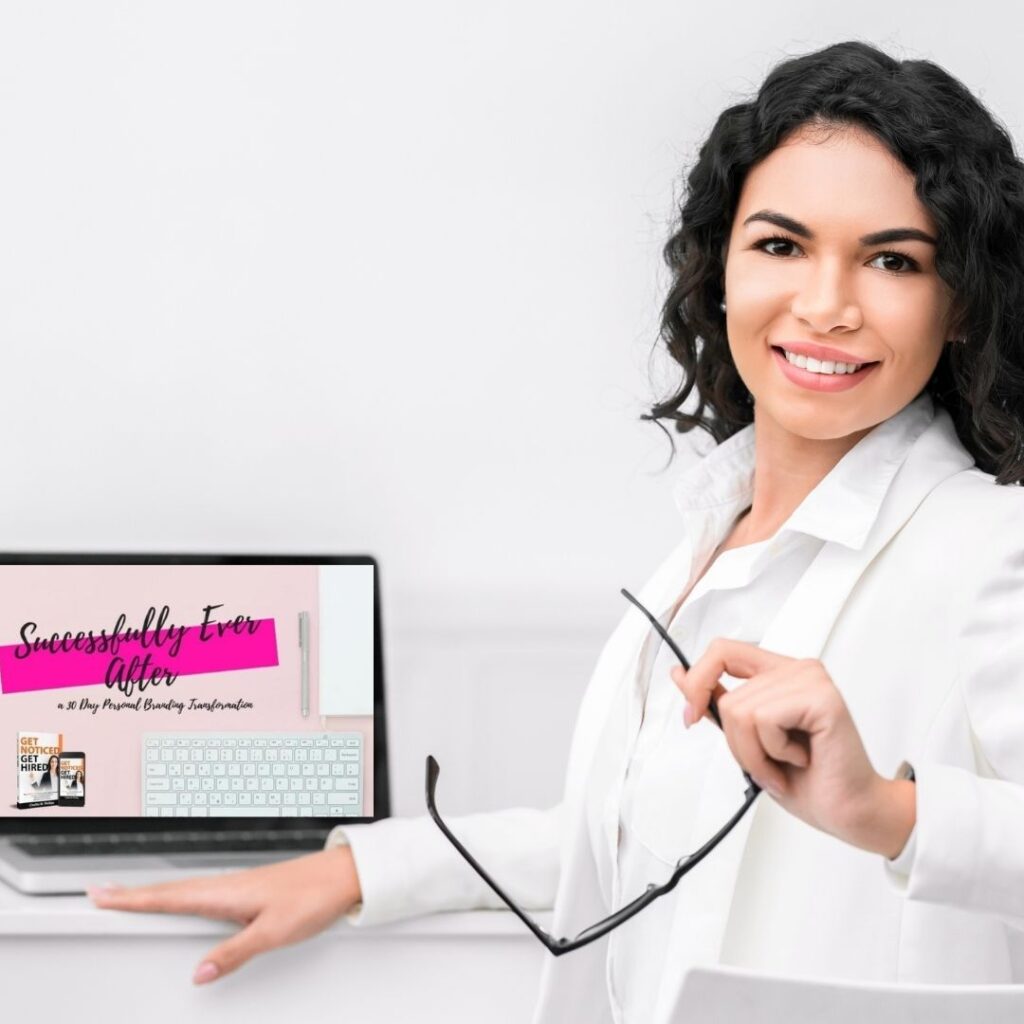 Have you been thinking about a job change? Did you know now is your perfect time to prepare?  There are 57 days left until we ring in 2022 and the great thing is you only need 30 to craft a personal brand that sets you up for career success.
Why is now the best time to prepare for a job search?
January and February are great months for job searching. New budgets have been approved, the holidays are over, everyone is finished with vacations and retirements are taking place. After the first couple of weeks of the new year, everyone is back into their routine. That translates to a quicker hiring process.
What's a personal brand?
Is your brand ready to make you the standout candidate for the position you've always wanted? Or maybe you're not sure what a personal brand is all about. Let's take a look.
Your personal brand has several pieces. First, let's look at the digital element.
Every post, tweet, share or comment you make leaves an impression. That can be good or bad depending on the person viewing it. Don't fool yourself thinking LinkedIn is the only platform recruiters and hiring managers are looking at. Over 85% say they google potential job candidates and check out all of their social media before deciding if they'll offer an interview or not.  Learning how to clean up your profile and become strategic about using it for your career is vital. That doesn't mean your profile shouldn't reflect you. In fact, it's important that it does. Being artificial or fake is one of the fastest ways to lose credibility online.  You need to learn how to use multiple platforms effectively to portray yourself as the ideal candidate.
Secondly, your brand consists of the people in your network. Knowing the right people to connect with and how to ask for help is a key to finding career success. Some of your network will help you build skills. Others will connect you with opportunities. Learning how to nurture those relationships can help you accelerate your search for a new position and help you move up the ladder of success.
Your brand also includes your marketing material. Think of it like an ad campaign. Your resume, cover letter and follow-up emails are sending a message. How you showcase your experience, use keywords in your cover letter and ask appropriate questions means the difference in standing out or ending up in the trash pile. You can design all of these pieces specifically to target the position you seek. Quick fact, you have 7 seconds to catch the attention of a recruiter or hiring manager with your resume. One way you can do that is by adding your personal branding statement to your resume rather than using a boring objective statement. Have you crafted one that highlights your skills and shows a potential employer why you should be the one working side by side them to accomplish their corporate goals?
Finally, it includes how you communicate. You need to prepare for your interview by creating narratives that highlight the skills that match the position you are seeking. You need to be able to make someone see you working on their projects and being successful. Preparing ahead of time can make all the difference. How you communicate in your emails is important too. Remember, it's a professional communication so avoid the slang and use of emojis and abbreviations. In this upcoming hiring season, you'll need to stay on top of your feedback game since the turn around time will be quicker. Have some responses prepared ahead of time so you know exactly what you want to say. Then spell check before you hit send – FYI grammar and spelling issues are one of the things potential candidates get cut from consideration for because it shows a lack of thoroughness.
How can I build my brand?
If you've been considering a job change and need to work on your brand, I've created Successfully Ever After. It's an online program that walks you step by step in setting up a brand designed to highlight your strengths and skills in a way that gets you noticed by your supervisors, hiring managers and recruiters. It's like having a career coach in your back pocket walking you through designing a brand that gets the right attention.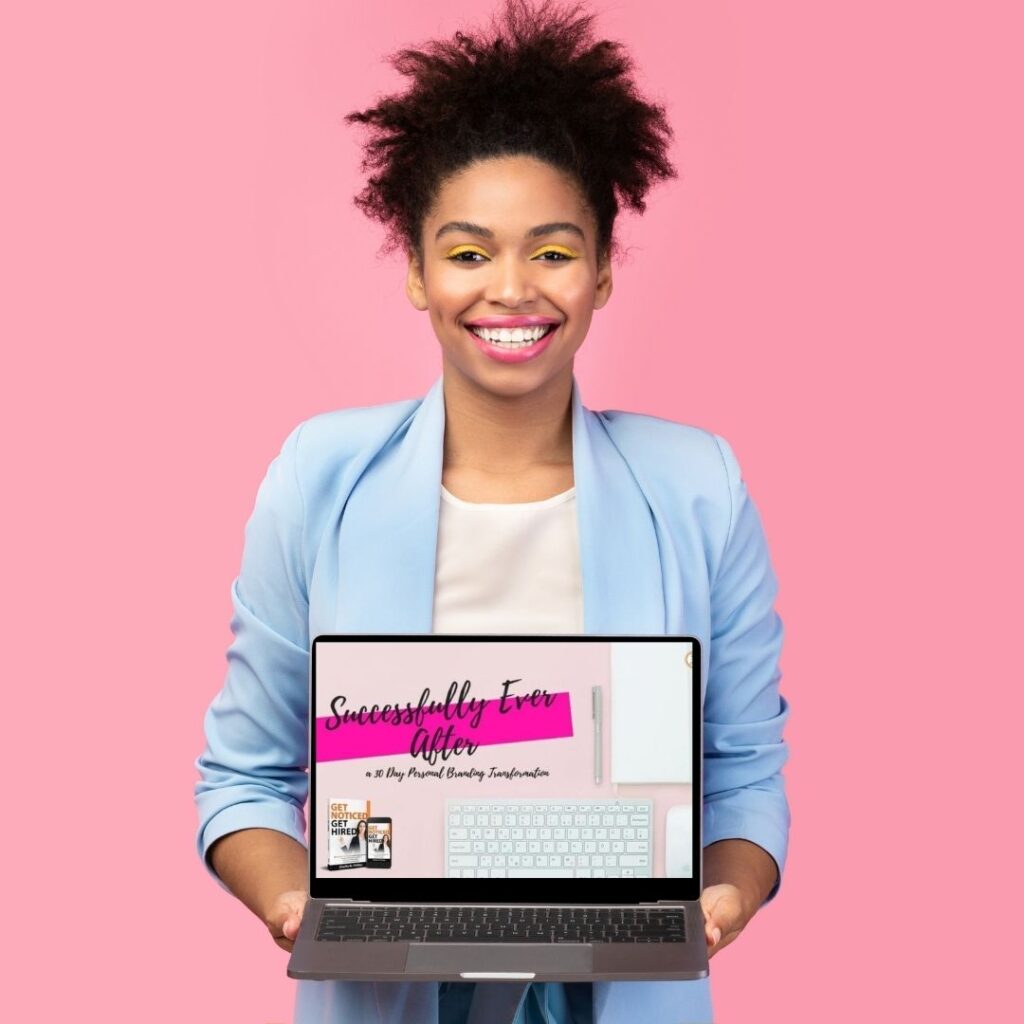 Using SUCCESSFULLY EVER AFTER for 30 days will give you the keys to finding the job you want by:
Learning strategies for showcasing your unique skills, abilities, and experience so your resume doesn't end up in the trash.
Effectively targeting the right companies and the right positions so you're the standout candidate the hiring manager wants to interview.
Building a resume HR and recruiters will look at for more than 7 seconds, so you'll land in the interview seat at your dream company.
Crafting a compelling career branding statement to help you make the cut.
Using the resource section filled with tip sheets, examples, e-books, workbooks and more to make an immediate impact on your job search.
Building a LinkedIn profile that will grow with you throughout your career and keep you on all the right people's radar.
The good news is your learning doesn't end in just 30 days.  You have lifetime access to SUCCESSFULLY EVER AFTER materials because I've also included information on what to do in the first 90 days of your new job to guarantee success and so much more including:
How to use proven steps to increase your visibility with supervisors and key stakeholders so that they recognize your star employee potential.
Learn the techniques that quickly start your journey toward advancement.
Learn the skills needed to navigate workplace relationships and build an effective team so everyone is clamoring to work with you.
Find tips to stop workplace issues before they derail your progress.
Learn how to receive and grow from feedback while using it to fast track your promotion.
How to grow your personal career brand throughout your career so you're ready for any opportunity that presents.
Learn skills designed to make your supervisors notice and trust you with presentations, customer interactions and more.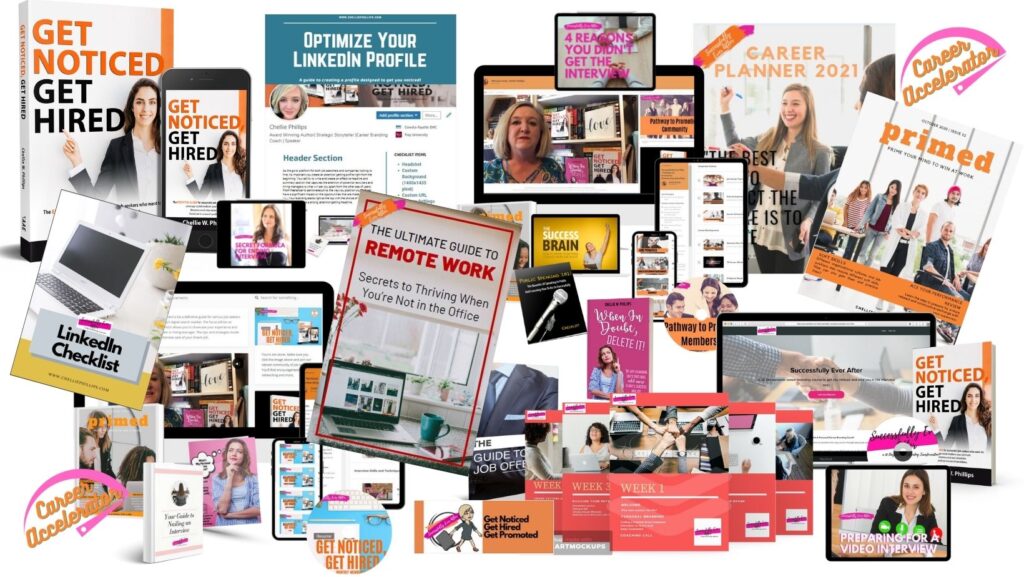 As a BONUS, anyone signing up for SUCCESFULLY EVER AFTER will receive access to my SUCCESS BRAIN course as well.
We all know mindset plays an important part in any success, but it's vital when you are job searching. It's easy to let the fear of "not being good enough" hold you back.
It's time to stop struggling and achieve your wildest goals and dreams. Truly joyful, happy people are those who know how to use their thoughts and minds to make their dreams a reality. They strive to conquer every challenge in life, love, family, and career. They know that when they pursue their DREAMS.. 
They are FOCUSED on pursuing their passions. Nothing will stop them. And because of their mind, they WILL succeed. And yet so often, we struggle the moment we encounter resistance. We give up on our dreams, thinking them too difficult.
…WE'RE AFRAID.
…WE'RE TIRED OF STRUGGLING.
…WE CAN'T SEEM TO KEEP GOING.
It's time to let go of the things that hold us back. To put our limiting beliefs aside and go all-out for our dreams. To let absolutely NOTHING stand in the way of the life we want to live.
Mindset plays an important part in your job search.
This powerful course contains 36 lessons that lead you on a step-by-step journey to breaking through EVERY challenge. A journey of changing your mindset, overcoming your limiting beliefs, and living the best year of your life.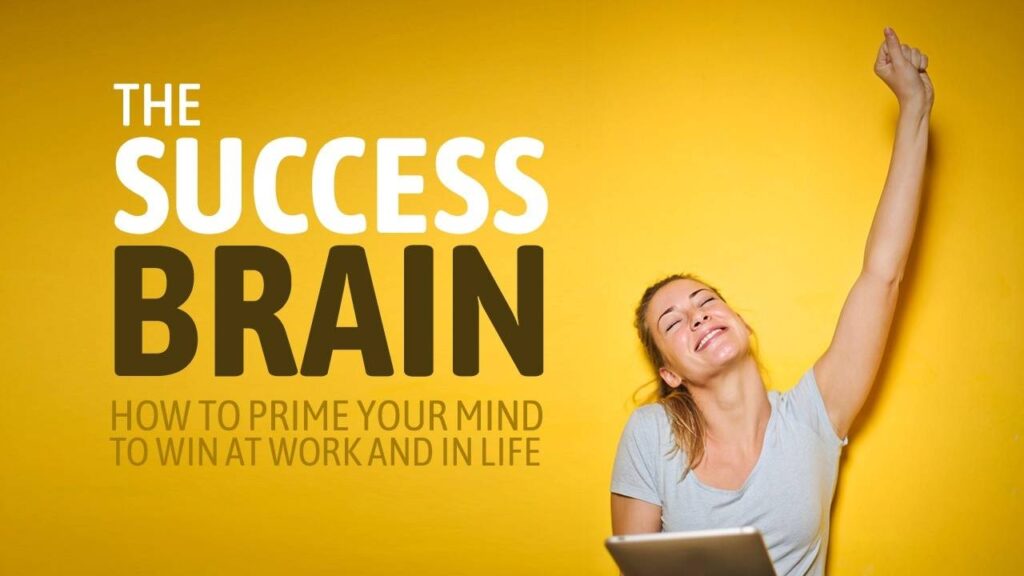 In this life-changing course, you'll learn:
The SURPRISING ways to change your mindset to one that attracts success
How to REMOVE every limiting belief you have
How to ELIMINATE your negative habits
Keys for PREPARING your mind for prosperity
Techniques to CHANGE limiting thought patterns
How to stop SMOTHERING your dreams
The secret reasons your BRAIN always triumphs over talent
How to Identify OBSTACLES
How to DESIGN your life 
And so much more!
By combining the information you find in Success Mindset and Successfully Ever After, you'll create a highly successful mindset, build a life you love, reduce your stress and grow a more satisfying career. What are you waiting for? Your next best career move is waiting right around the corner. Start preparing today for the success you want tomorrow.