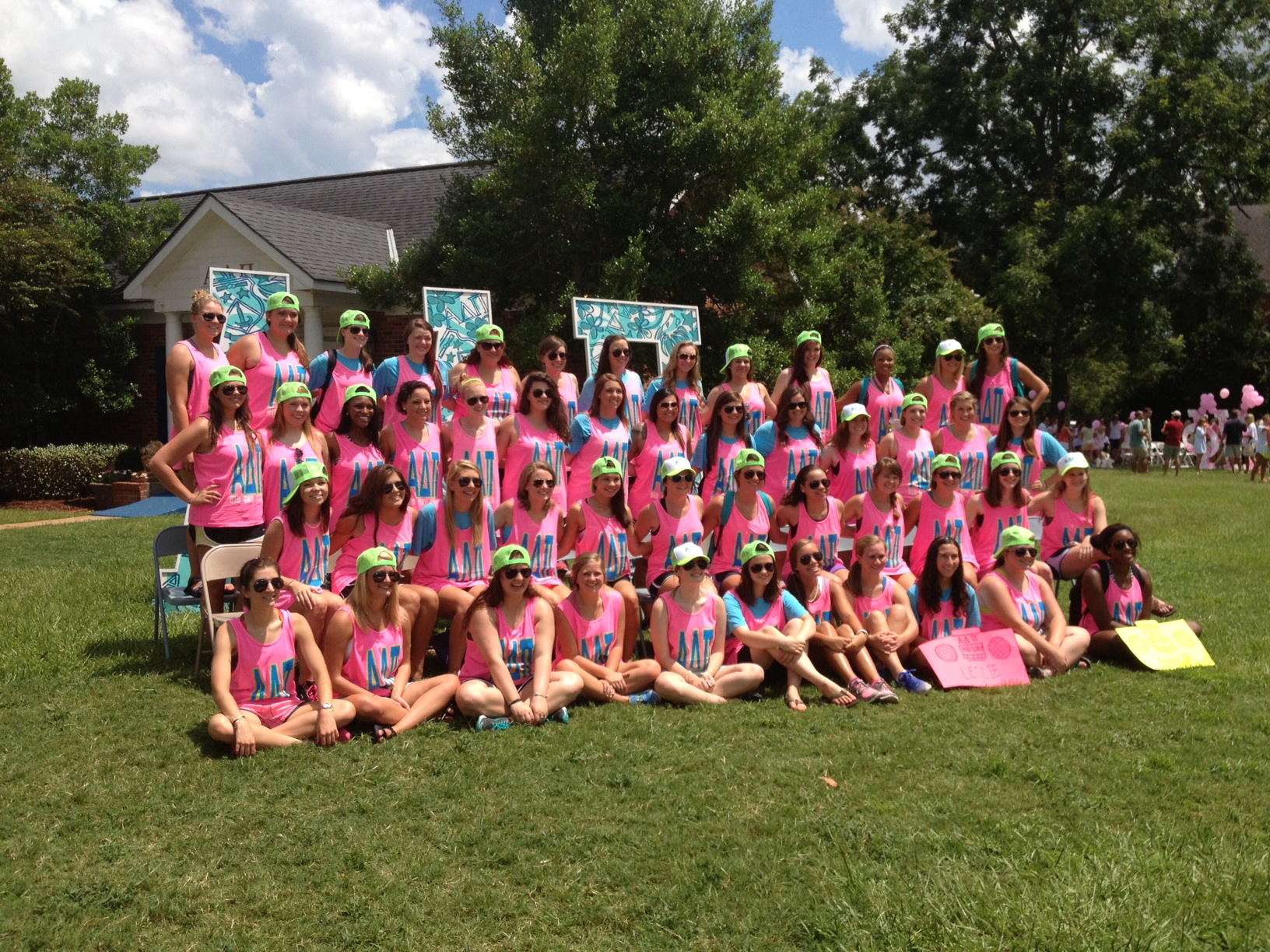 I have the privilege of serving as an advisor for my local chapter of Alpha Delat Pi Sorority. And right now, we're gearing up for recruitment. (Or for you older readers – RUSH.)

You might wonder that this has to do with telling your story. But recruitment is all about telling the story of your sorority. It's about telling what makes your group unique and why you chose it.

When I work with our women, I encourage them to prepare for the week long recruitment event by thinking about their story. I encourage them to think about why our values matter to them and how the decision to join this organization has impacted their life.

I'm part of the first sorority ever created. A group of women at Weslyn College back in 1851 formed a group where they would find support for their educational endeavors, grow in their leadership skills, deepen their spiritual growth and give back to community.

Just those facts alone give me a great starting place when I tell people about what Alpha Delta Pi means to me. During recruitment (which lets face it is a marketing event) I know it's very important for our women to be able to share genuine, personal experiences. No one wants to feel like they are being given a canned speech. But when you speak with your heart and make it personal, it's almost impossible not to make that personal connection.

While recruitment is where we grow our organization, it's also a great training ground for preparing for life outside of college. Being able to connect with people. To share your story. Those are skills that will continue to serve you well way past graduation.

On the outside, you may see these events as girls dressing up and putting on a pretty face. Sure there's lots  of singing, smiles, and long hours of preparation that go into putting on the events. But if you look deeper, you'll find a group of women who have found common goals and ideals. They are touching lives through their involvement with the Ronald Mcadonald House and local charities. They are networking and preparing for their future. Those are the real stories and the ones that deserve telling.