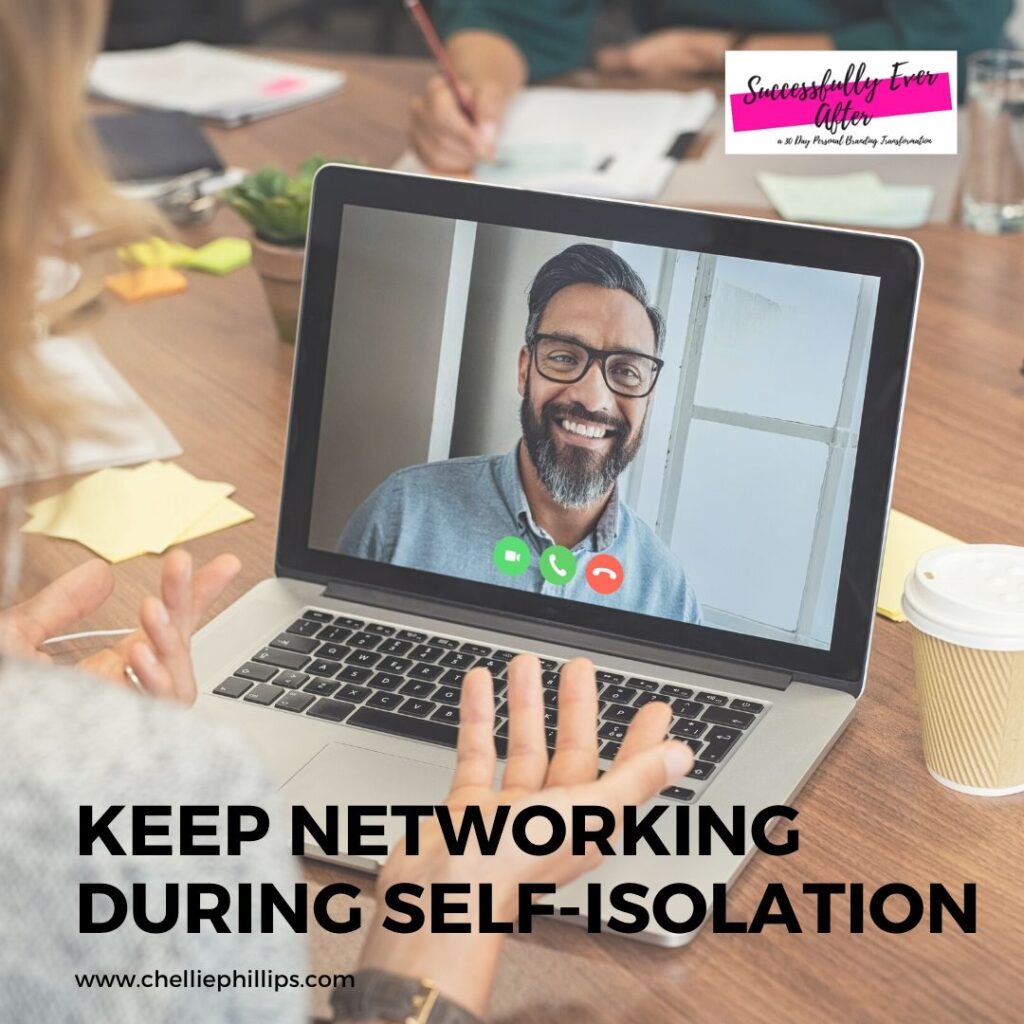 Growing your professional network could be more important to your job search than creating a captivating cover letter or online profile. A vibrant, engaged network can open the door to opportunities and land you in the interview seat of your new job. The ongoing chaos caused by COVID-19 doesn't change that.
So what do you do now that the traditional means of networking, like meeting for coffee, attending conference or going to career events, aren't available?
The good news is you can still work on building and cultivating relationships with people who work in the industry you wish to work in or who work for companies you'd like to be employed by. The number one way people find out about job openings is through a contact because a great many of them are never posted to job boards. Plus, many companies rely on in-house recommendations for positions.
Think relationship building
When most people think of networking, they immediately think of shaking stranger's hands and making awkward conversations. Sure, mixers and community events are one way you can network. While some people may enjoy those interactions, they typically aren't that productive when it comes to finding employment.
All networking is really is getting to know someone. The easiest place to start is by looking at the people you already know. Who are you in contact with day-to-day? Who do you attend church with? Do you have college roommates or perhaps a sorority sister who works in your industry? Reach out to them and let them know you are looking. If it's been a while since you've had an actual conversation with them, spend some time reconnecting. Find out about their family and what's happening in their life before you ask for their help.
Self-isolation or forced work-from-home situations give you a great excuse to pick up the phone and call or email old acquaintances and begin growing that relationship again.
Use technology to your advantage
Be a little creative. With applications like Zoom, Facetime, Skype and more, you have endless ways to create fun interactions with people. You can be a networking superstar if you send out invites for a virtual coffee date or cocktail hour. Invite some of those folks you'd like to reconnect with to hang out virtually and have a little fun. It's a great way to take everyone's mind off the COVID-19 chaos and will make you very memorable. Plus, it highlights your ease of using technology and showcases your creativity. Both skills the marketplace loves to see.
A lot of people are hosting virtual conferences and masterminds for FREE to help give people stuck at home something to do. Browse through social media or do a quick search and see what pops up for you. This can be a great way to "meet" new folks and connect with likeminded individuals.
For example, my publisher and coach Kary Oberbrunner is hosting an "Overcoming Quarantine Together" conference starting March 25. I happen to know there's a great lineup of speakers ready to go and more adding daily. If you're interested, check it out here https://tinyurl.com/chelliesguest.
Grow Your Online Presence
Use this time to build your digital network and showcase your industry knowledge. Use this time to post articles and social content that draws people to you. We know LinkedIn is the largest online job community and potential employers and recruiters use it to screen potential candidates. Use it to your advantage.
Now's a great time to post information about how your industry is dealing with changes brought on by COVID-19. You can also use it to share information that makes you a resource people look to. Think about how many people are telecommuting for the first time. If you have advice on how to make the situation more productive share them. Do you have tips for working at home with small children? Write about it. Use what's happening today so people get used to seeing you as an industry expert.
Don't forget to follow-up
Once you begin fostering relationships, it's important you don't take them for granted or take advantage of those who have gifted you with their time and knowledge. Remember, don't start your conversations off with an ask. Be a giver first – that can be as simple as liking and commenting on posts or tagging them in posts you think hold information they'd appreciate. The key idea is you are thinking about them.
When you do reach out about possible employment opportunities, be direct in the ask. Don't beat around the bush. And most importantly, don't quit nurturing the relationship if they don't have something immediately available. That really will not make them want to help you in the future if something becomes available.