In just 4 days, you can get your hands on a must-read book for business leaders.
Organizations rely heavily on the culture they cultivate to achieve their mission and goals. With Chellie Phillips' new book, Culture Secrets: Secrets Leaders Use to Build a V.A.L.U.E Culture, leaders now have actionable advice at their disposal to transform their companies into thriving and engaging places for employees.

This comprehensive guide is packed with case studies from renowned companies like Panasonic Global Automotive™, Yamaha Motors ™, Menlo Innovation ™, WD-40 Company™, Mercedes-Benz Stadium ™, Touchstone Energy ™, Bots For That™ and more. Through reading real-world stories of successful cultures and learning the V.A.L.U.E Culture formula (Vision – Accountability – Leadership – Uniqueness of Employees – Engagement), leaders will be able to build an engaging environment that not only attracts the best talent but also increases productivity while improving job satisfaction among existing employees.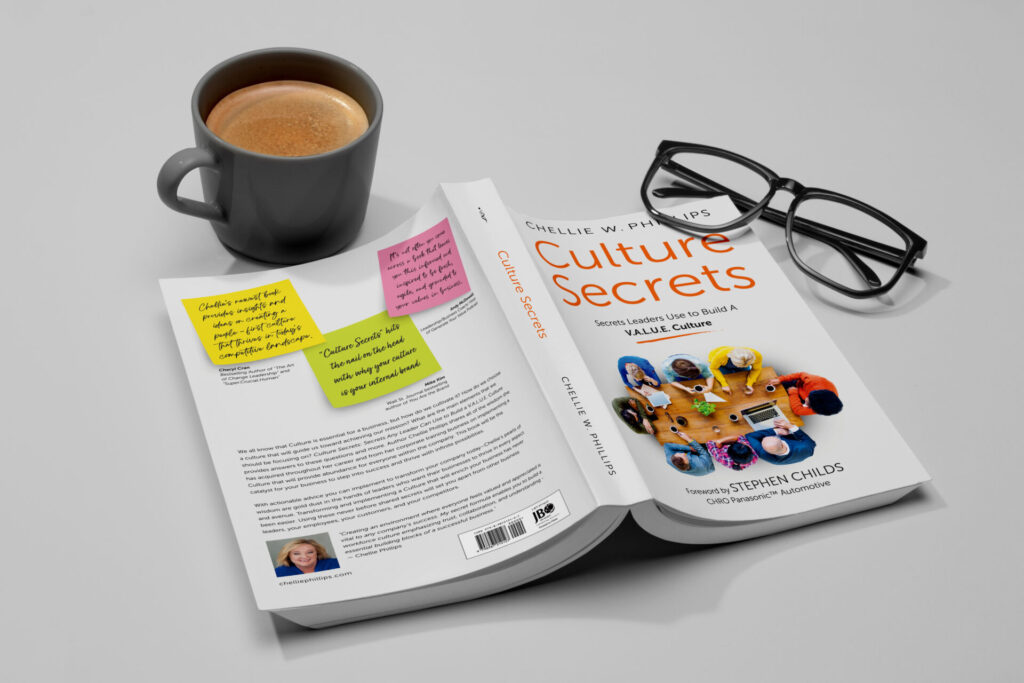 Culture Secrets not only provides step by step instructions but also guides readers through unique processes to find their own unique solutions that fit their business needs and ensure a culture that works for them and stands out amongst competitors. It is set for release April 29 th , 2023, as a valuable resource for leaders seeking an effective approach to developing a lasting company culture that offers rewards far beyond what can be achieved through traditional methods alone.
See what others are saying…
"Chellie does a great job compiling not just my ideas and feedback, but many other ideas from trailblazers in the industry. What she shares in this book are the very things every leader (and organization) can use to build a successful culture where both the employees and the company thrives."
—Stephen Childs, CHRO, Panasonic Automotive, 2-time HR Executive of the Year, Executive Coach, Global
Keynote Speaker

"Chellie captures it. Culture is the essential software defining how good companies take care of their team so they can take care of customers, their community, and business!"
—Harry Hynekamp, VP Guest Experiences, AMB Sports & Entertainment

"Success in business starts and ends with people. "Culture Secrets" is an actionable guide for people-first organizations to create cultures of sustainable success."
—George Grombacher, Top 100 Financial Advisor, Speaker

"Chellie's unique branding perspective, her VALUE-based approach to culture, and the insights her interviews provide, make this book THE KEY to unlocking a breakthrough for your company's Culture."
—Christopher McCoy, VP of Business Development, Trusum Visions

"Culture Secrets" is a must-read for anyone looking to set a higher bar for leadership and create a more positive and productive work environment for all."
—Peter Rabey, CEO of the X4 Group, Host of The Leadership Learns Podcast

For more information: https://chelliephillips.com/culture-secrets-book/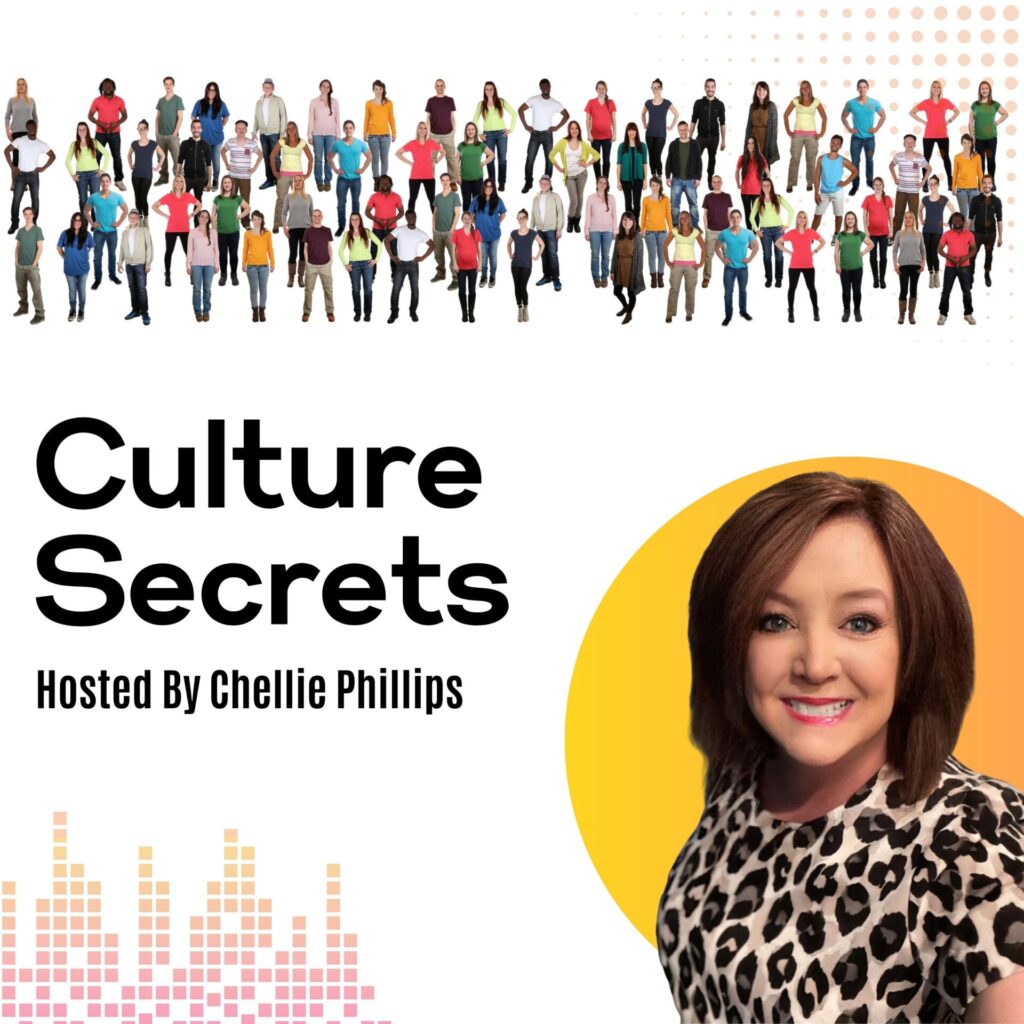 Want more before the book arrives?
Check out the Culture Secret Podcast. Yes, same name as the book. You can hear from several of the business leaders who I interviewed for the book.
Here's a link to Kevin Monroe's gratitude episode
Here's a link to Garry Ridge's (WD-40 Company) episode
Here's a link to Bots For That founder, Daniel Lawrence's episode
Subscribe to the podcast and don't miss any of the interviews past or present!