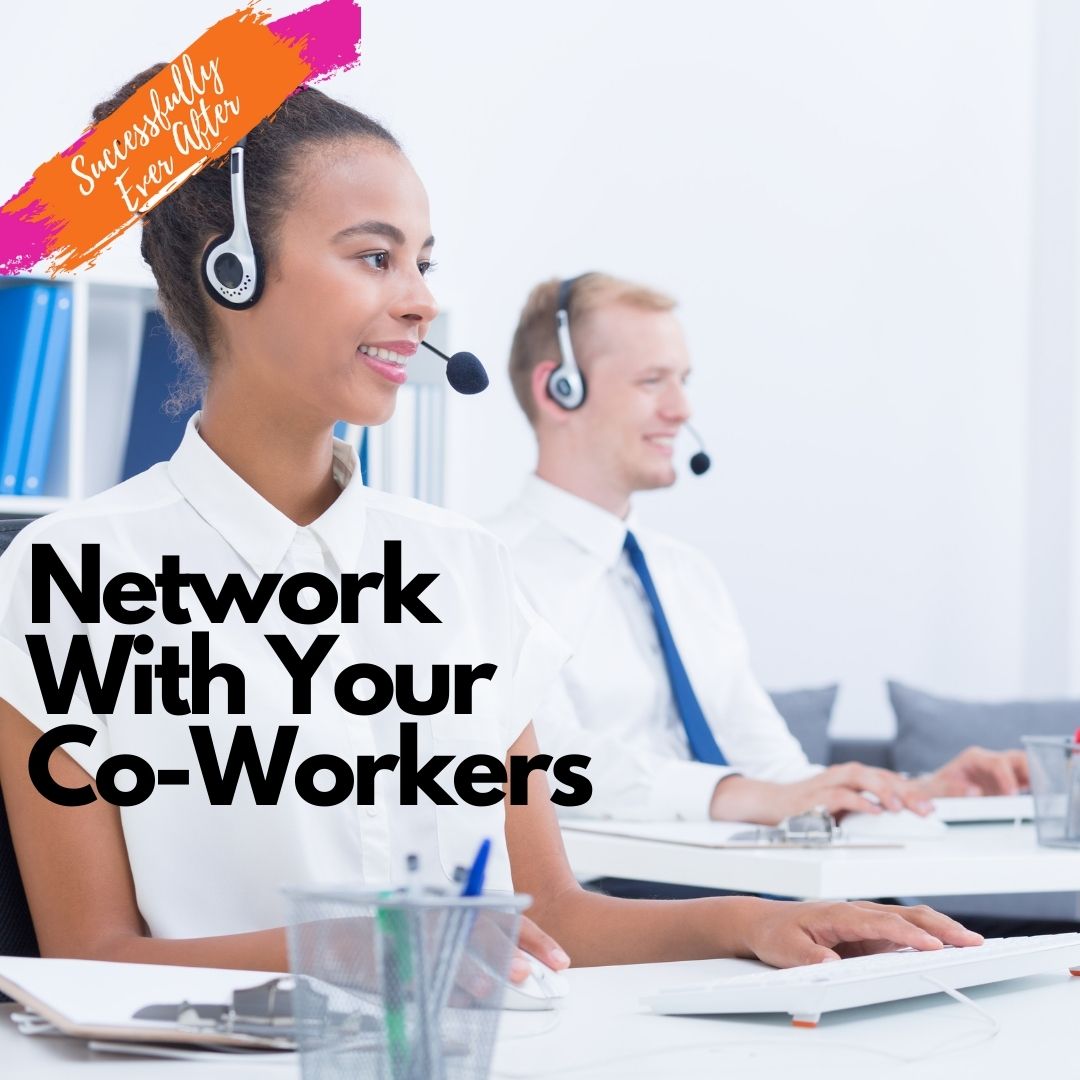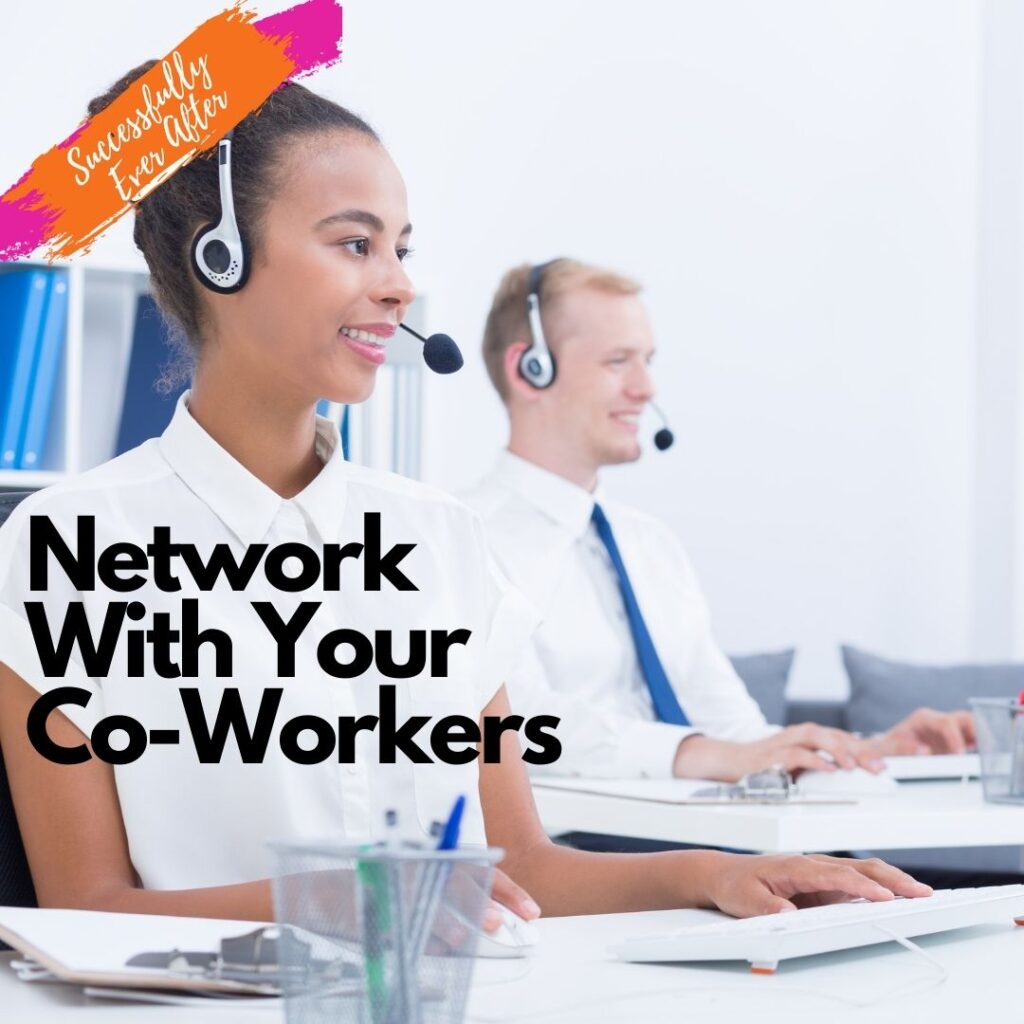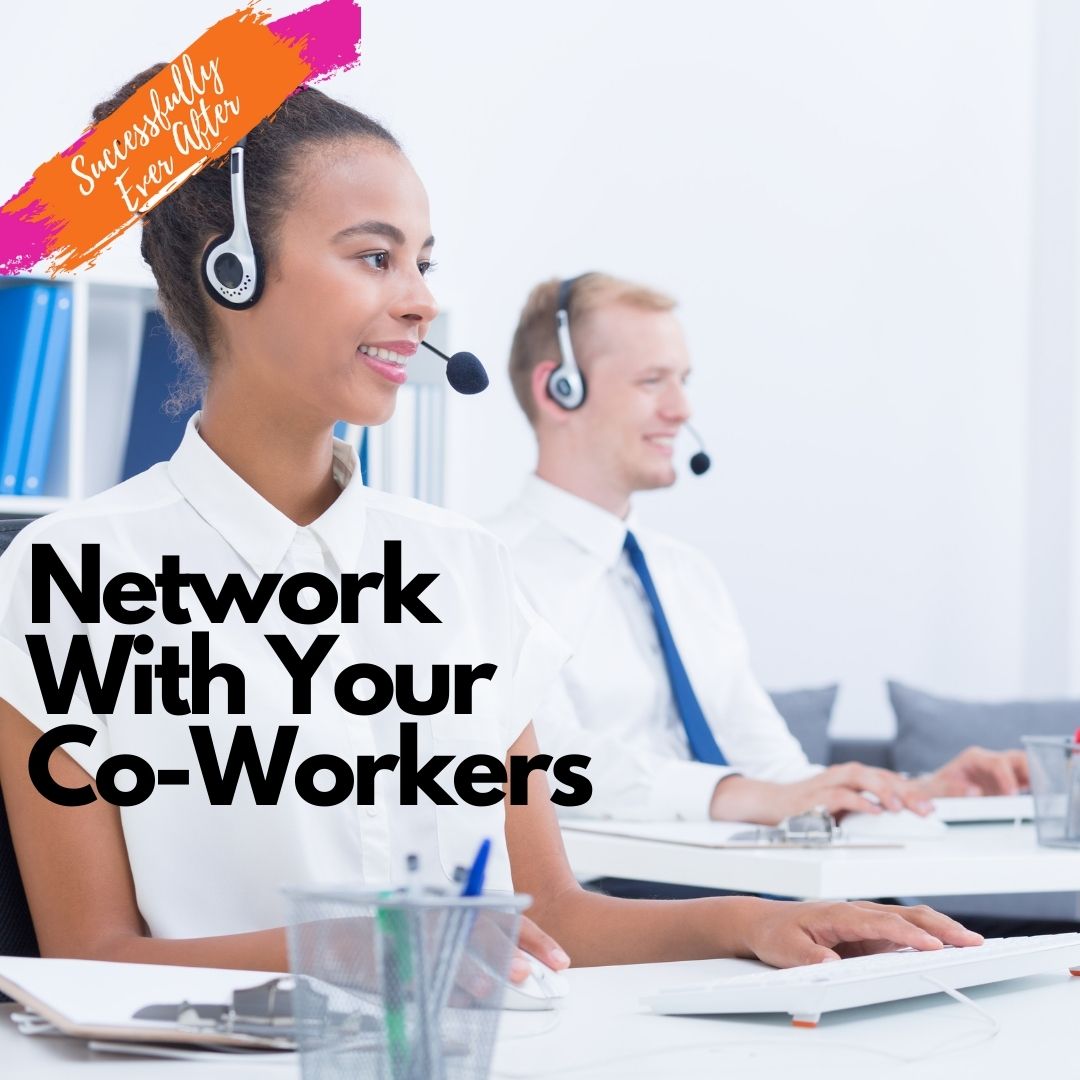 The internet makes it so easy to connect with someone in South America you may forget about the guy, or gal, in the next cubicle. However, the colleagues who work by your side each day provide some of your best opportunities for developing close friendships and gathering constructive feedback.
Boost your job satisfaction and advance your career by networking closer to home. Networking is one of the easiest ways to boost your personal career brand. It allows you to share what makes you special and also gives you the opportunity to learn about others.
Consider these suggestions for internal networking.
Internal Networking for Everyday Situations
Lend a hand. Being generous will help you develop strong relationships around the office. Volunteer your services when a colleague is trying to meet a tight deadline. Share your expertise on how to close a sale.
Take initiative. Cultivate a reputation for going the extra mile. Earn trust by being a top performer.
Speak up. Conflicts rarely resolve themselves. Talk issues over promptly and tactfully before they grow into more serious clashes that can undermine goodwill.
Communicate face to face. While it's quicker to text or send an email, face-to-face discussions have many advantages. Let others know you value them enough to spend time with them. A personal touch increases engagement.
Listen closely. Give others your full attention. They'll appreciate your interest, and you'll learn more about them. That knowledge will help you ask relevant questions and avoid misunderstandings.
Share a laugh. Lighten up. A joke or funny comment can relieve stress and make your boss look forward to having you drop by.
Eat together. If you're usually swamped with paperwork or phone calls, take advantage of lunch hours. Spend a half hour in the break room or invite the whole department to try out a new yogurt shop.
Show you care. Simple gestures can show your coworkers that they matter to you. Remember their children's names. Tell them that you hope they're feeling better when they return from a sick day.
Internal Networking for Special Occasions
Mingle at office parties. Maybe you have a position where your interactions are limited to the same few people each day. Use birthday parties and summer picnics to extend your circle. Chat with a peer in another department.
Bond at retreats. Corporate retreats provide an opportunity for profound discussion and silly games. See your coworkers from a new angle.
Participate in staff meetings. Staff meetings will fly by more quickly when you take an active part in the proceedings. Thank the accounting department for explaining the new timesheets. Share what you learned at a business roundtable.
Ace your orientation. If you're new on the job, ask your supervisor to point out a stellar employee you can emulate. Make them a top priority for your internal networking.
Greet new hires. If you've been on the team for a while, go out of your way to welcome the newcomers. Your extra efforts will stand out when they're trying to memorize a ton of new names and faces. Plus, teaching is a great way of learning, so you may pick up a few pointers as you guide them around.
Transition gracefully. While you'll probably move on to another organization eventually, your last days can be a productive period when you adapt your relationships to changing circumstances. Exchange contact information and make specific plans to stay in touch instead of counting on having lunch someday.
There's much more to networking than handing out business cards. Connecting with colleagues inside your company can be just as important as participating in any trade show or meeting group. Building genuine relationships with your office mates will strengthen your network and make your work more meaningful.
If you want more secrets to building a successful career brand, you can:
Join one of my courses and fast track your career.
Subscribe to my YouTube channel and watch quick tips to help your job search or make yourself promotable.
Join my private Successfully Ever After Facebook Group for trainings and information designed for success-seekers.
Check out my audio books: Get Noticed, Get Hired or When In Doubt, Delete It!