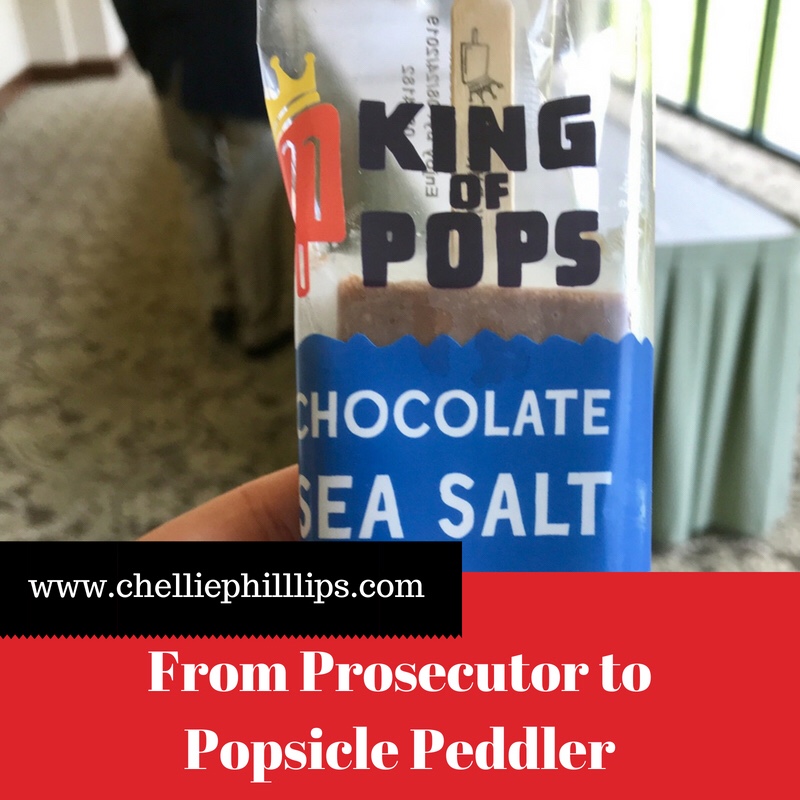 What turns a prosecutor into a popsicle peddler? According to Nick Carse (@ncarse), Co-Founder of King of Pops, it's rum and a summer trip with his anthropologist brother.
As the three brothers traveled through Central America, they watched as locals used left over fruit from the markets before they ruined. These Mexican frozen treats were called paletas. When the recession of 2009 hit, the brothers turned their rum inspired dream into a reality.
"My brother Steven was laid off when the recession hit," Nick said. "Initially we thought maybe it'd pay for a summer full of burritos. That was in 2010. Neither of us have any culinary background. We didn't have a business plan. We didn't have funding. What we did have was folks with a couch in the basement. We knew if it failed they'd let us sleep there."
Nick hung up his suit, left the Gwinnett County courtroom and joined his brother just a few months later.
"I was in a profession that wasn't very uplifting," he said. "Don't get me wrong. It's something that's needed and it can be rewarding. My dad wrote me a letter about all the reasons I needed to reconsider, but it was too late, I'd already quit. It's funny because it's truly a family operation now. My dad is our marketing guy and our mom makes sure our AR is okay. She's a mean bitch…I mean a nice bitch, but she makes sure her boys get paid."

What they did have was the same thing we all have, a desire and a dream.
"We say the good ole day is today," Nick said. "Every day is an opportunity to do something and make a change."
They've created a culture centered around Unexpected Moments of Happiness-or UMoHs.
From their hiring philosophy to giving back to the community, King of Pops isn't focused on gaining customers, rather creating fans. It's not about doing something fancy, it's about doing something special.
"It's about the experience," Nick said. "When we hire someone, we look for someone who will laugh and share a joke and make the interaction with our guest a great guest experience."
So how did these brothers make their dream a reality?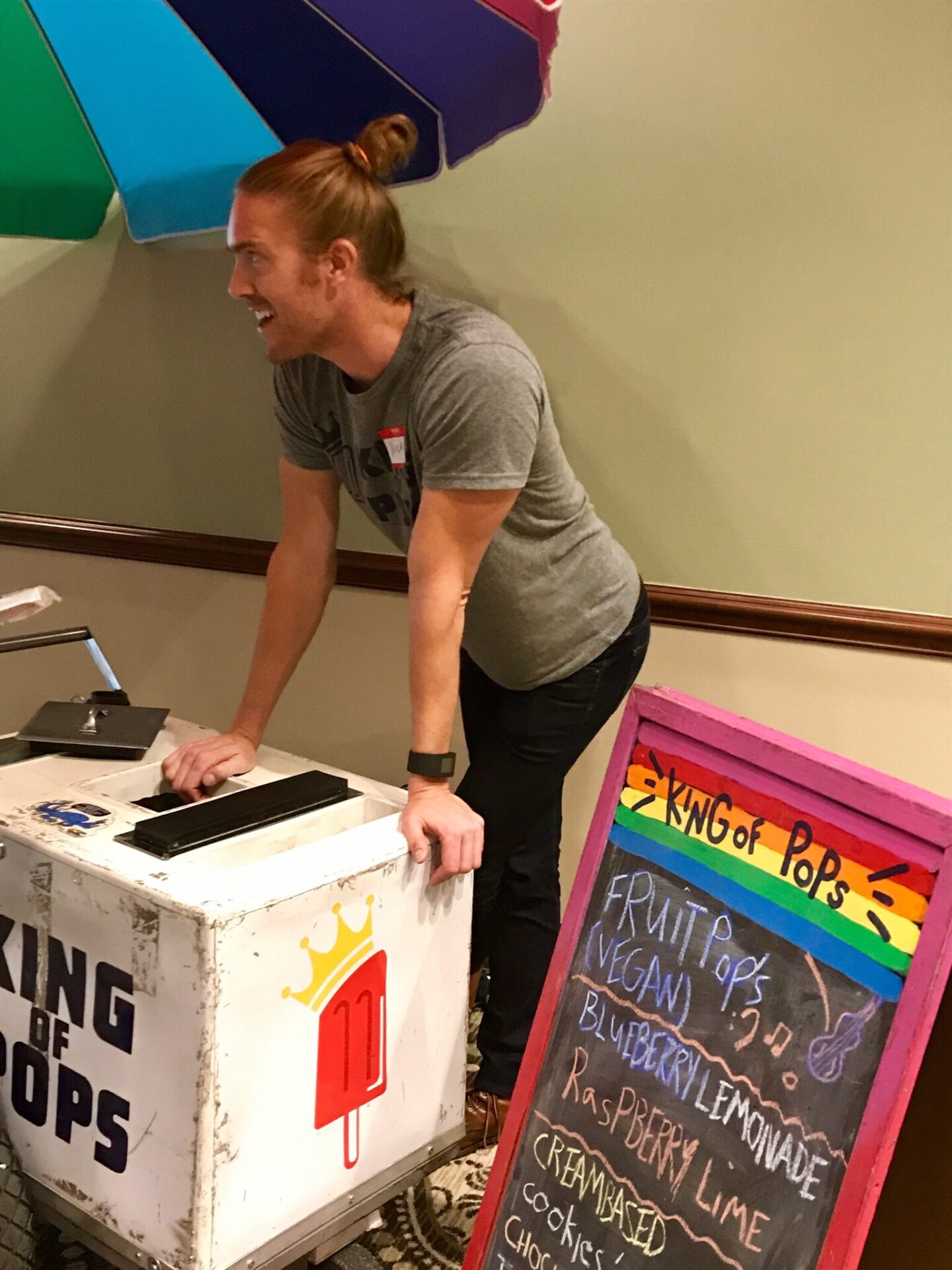 Nick shared their flavorful roadmap to success:
First, set a date. It's important to give yourself a set time in life when you are going to do something. The brothers launched their business on April 1, yes, April Fools Day, with a freezer cart they bought off Craig's List. Most people thought it was a joke. Even the rest of the family thought they were bananas. Now the brothers have carts in over 300 locations across the Southeast.
Secondly, embrace the unknown. Nick says most people (aka everybody) don't know what they are doing either.
Third, you've got to rely on people. It's okay not to know everything. Just find folks who know what you don't.
Keep growing. Nick said "if you aren't growing, you're dying."
The brothers have taken this to heart. They've branched out to King of Pups (all natural dog treats), Tree Elves (a Christmas tree company that allows them to keep their employees on over the winter months), and King of Crops (a farm where they are growing a lot of the ingredients that go in their pops).
Fifth, create a culture uniquely yours. Don't just exist. Know who we are and create a vision that gets you where you want to be.
"We spent a lot of time recently mapping out our vision," Nick said. "We've been asked to come other places, but we are committed to staying in the south. We're passionate about supporting the community and of course we have our Unexpected Moments of Happiness. And we do it all while having fun."
The UMoHs has led to the creation of many events and moments, like yoga on the beltline. It's about moments with community, family and friends.It's about getting people to engage with each other.
Whether you love Pops or not, you can't knock their philosophy and the success they are having building a brand based on happiness, love and community.
P.S. I had my first King of Pops today. I'm gonna need more salted chocolate in my life!