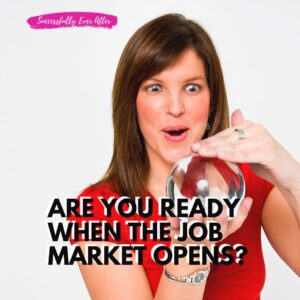 We don't have a crystal ball, and we can't predict the future. However, certain job categories have proven to be better bets in hard times than others. Once the pandemic is over, and the economy starts moving, what career fields are good bets for employment?
Medical or Pharmaceutical – Without a doubt, you can expect this area to remain in high gear since it hasn't slowed down at all.  You'd have to have already started your training for licensed positions, but that doesn't mean there's not opportunity for variety of skill sets in this arena.  There will always be office and tech positions available in this industry. Not to mention financial or data driven areas. Don't overlook opportunities in this industry even if you don't have medical training.
Law enforcement – community safety will always be in demand.
Mental health/social work – self isolation and quarantining have added a layer of stress for some. People feel desolate and alone. There is real grief from the loss of friends and experiences (like no graduation). Cases of depression are spiking. This is also an area people will continue to spend money on no matter the economy.
IT – Tech will remain big. More and more people are relying on tech. If you have skills in app development, coding, network administration or software design, you should be able to find work.
Utilities – Basic services like water, gas and power are critical to every day living and will always offer opportunities.
While these are solid choices, I also think there one more area were you'll also see growth – Marketing. If you are a marketing specialist with skills in SEO, copy writing, branding, or social media management you probably haven't missed a beat at work because you're perfectly set for telecommuting. You're also going to be in demand as our economy comes to life. Your skills are valuable resources for businesses who have been closed for a while, or for small mom and pops, trying to bounce back. Your services can help these businesses begin to bring in clients and start generating revenue.
While it's unusual times for a job search, if you are flexible and willing to look in a variety of industries, you should be able to find a path toward long term success.
Check out my new book – GET NOTICED, GET HIRED. – for more job searching tips and strategies.