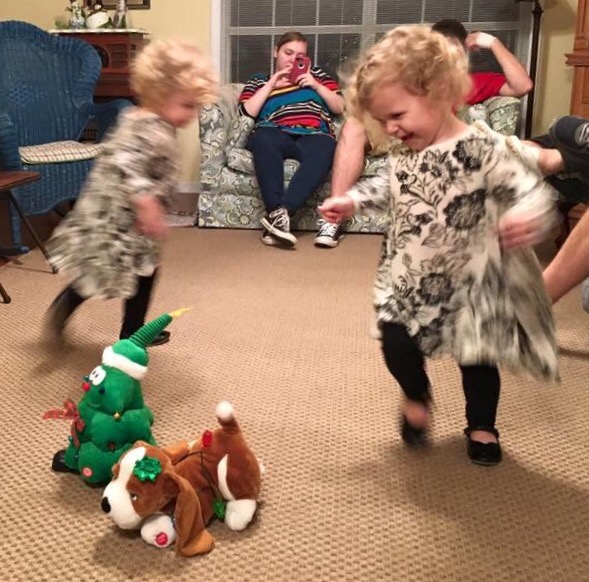 It's Christmas Eve!!! All the presents are wrapped. The decorations are twinkling. It's a wonderful time of year.
This Christmas consider adding to your story. Start a tradition that adds meaning and joy to your life.
My extended family gathers each Christmas Eve. We have breakfast for supper. Everyone brings their favorite breakfast casserole or dish. We sit around the table laughing, telling stories, and listening to the children talk about Santa. Then after our tummy's are about to burst, we play a round of dirty Santa. Fair warning, should you ever join our rowdy group….my mom loves to steal! So much laughter and fun.
Need some inspiration to get your egg nog clogged thoughts churning? Consider giving your children a special ornament each year that relates to something that has happened, a hobby the love, or a skill they possess. Not only will they have a treasure to take with them when they start a home of their own; each time they take them out it will bring back a memory of a special time, place or event.
Whatever you do this Christmas, I hope you remember the best story of all. It's about a baby, born in a manger, who came to Earth to save us all.
Merry Christmas everyone!!