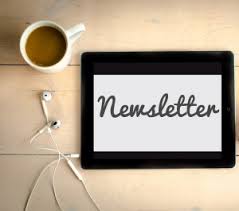 A lot of people look at an electronic newsletter as the PDF version of their standard print newsletter. I think it needs to be more than that. Digital time is valuable time. If you are going to ask your readers to invest the time to read what you are saying, don't make it just a repeat of something they already get.
They have signed up, given you their valuable email address and expect something for allowing you to fill up their in box.
Before you hit send on your next electronic issue, ask yourself some questions:
Why do you need it?
We have an evolving base of readers and customers. You must adjust what you do periodically to meet the needs of that changing demographic. Are you losing touch with the customers who contact or interact with you only through electronic channels? Are you making it convenient for them to get your information? With today's mobile population, you've got to be where they are. Maybe a busy mom will open your newsletter while her kids are at soccer practice – does it function right on all kinds of devices?
Next you should determine how often you will deliver your information. Make sure you are consistent with this. You need to arrive on a regular schedule so your readers will know when to expect you. Make sure you don't abuse fact they have allowed you in their inbox. Make what you send timely, relevant and entertaining.
Make the sign-up process easy. Use a service like mail chimp to deliver your information. Services like this allows you to track the number of readers, shares, which information got the most views and how many email addresses were valid. Most importantly, don't send them information they don't ask for. Just because they give you their email, doesn't mean you have the right to flood their mailbox. That's called SPAM!