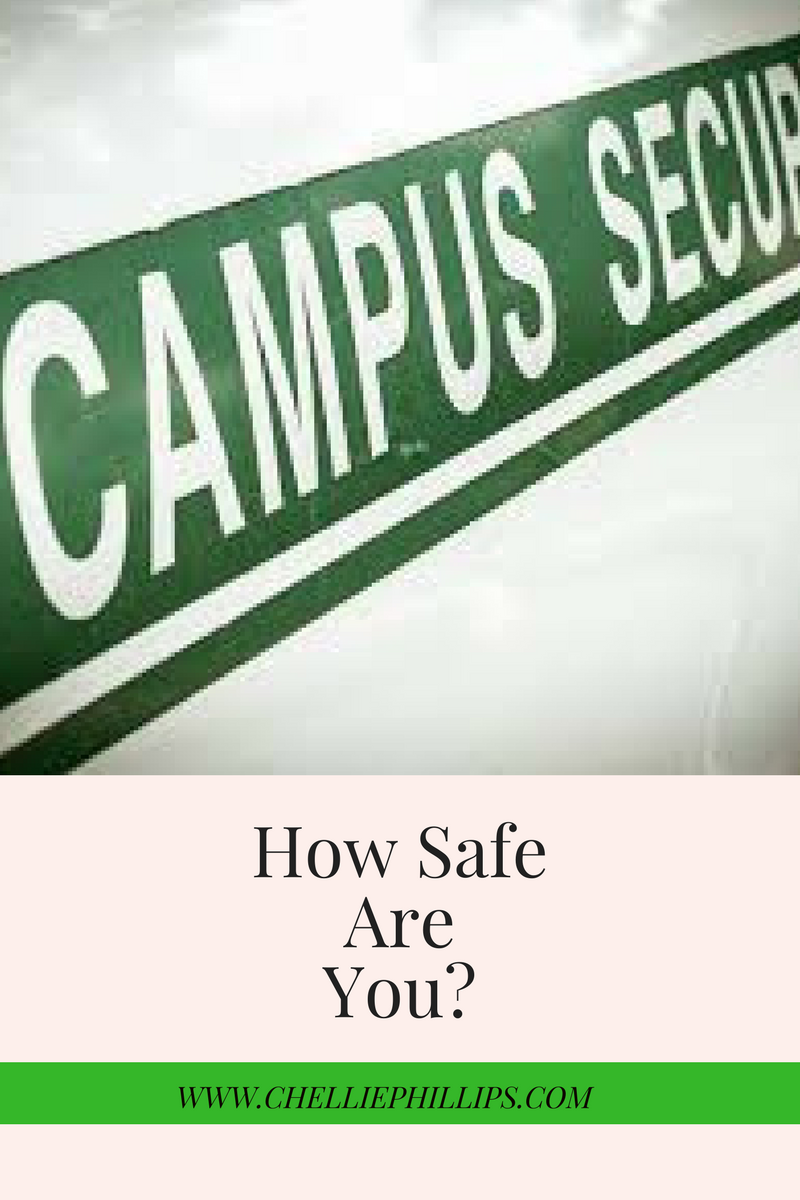 Everyone likes to think nothing bad is going to happen to them. And most of the time, you're right. However, you can also do things that

will guarantee you're more likely get home safe each night. Protecting yourself needs to be your top priority.
Over the years, I've worked with women who have been raped, robbed and assaulted. I don't want you to be one.
Know the campus situation. Research safety statistics on campus and in the town that are moving. Make sure you know what the campus offers in the way of transportation, alert systems, etc. Make sure you know what the campus security policy allows. Can you have a taser? Is it an open carry campus? Are there self-defense classes offered? If so, take one.
Always practice the buddy system. If you go somewhere, take someone with you. If that's not possible, make sure you text and let someone know you are on your way and that you arrived safely. Do this when you leave and head home as well. With the buddy system, if you go with someone, you always leave with them. No one is left behind for any reason.
When you hit the bar – yes when (I've dealt with young women long enough to know that not being 21 will not keep you out of the bars) – be smart. Always go with people you know and never leave with anyone you just met. If you leave with someone, make sure your friends know who you are leaving with and what you are doing. Have a plan if something goes wrong – an SOS, text so they can come pick you up. Pay attention to your drink. Don't leave a cup unattended. It's easier to slip drugs into a cup than it is a bottle. Never take drinks from someone you don't know. If a really cute guy wants to buy you a drink, walk up to the bar and watch the bartender make it.
Be safe online. You may think you are anonymous, but you aren't. Be careful meeting people online. In a world of swipe left or right, be smart. Never meet in isolated places. Take someone with you. This doesn't just apply to dating. So many marketplaces are online now as well. If you decide to buy something, many police stations now offer an area where you can safely transact online business exchanges.
You may think only your friends follow your social media. That's simply not true. You're safer to think anything you post can be seen by anyone. Your future employers will be looking. People who say they are your friends will take screen shots and try to use them to tear your down. Be smart. Use social media to your advantage. And PLEASE – think twice before posting that you are alone at a location.