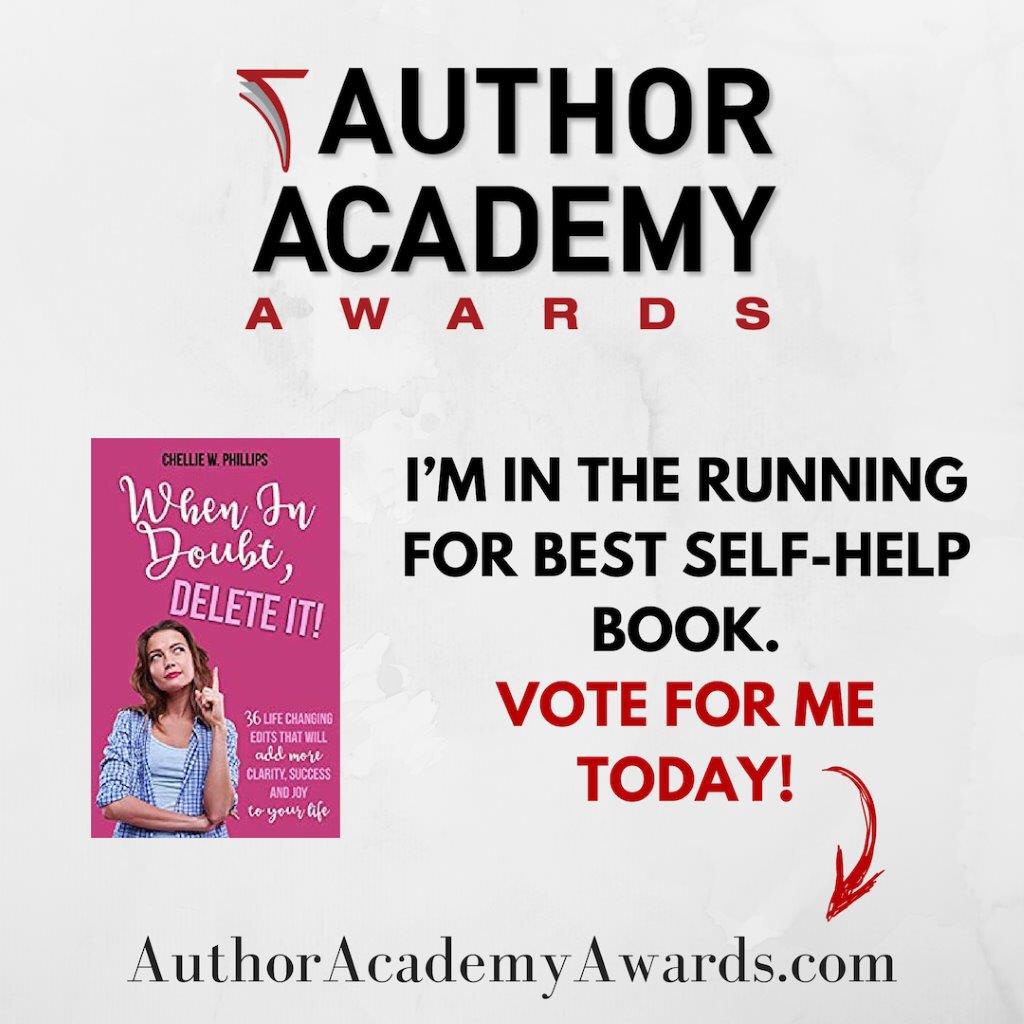 Chellie Phillips up against authors worldwide for prestigious 2019 Author Academy Award — ok so that's so cool to see in writing. I'm not even going to pretend it's not. I can't thank each of you who have supported my efforts with my book, When In Doubt, Delete It! enough! But I need a favor – would you please go online and vote for my book? Simply click this link, https://authoracademyawards.com/vote2019/ , scroll through the different categories until you reach the self-help entries (my category is on page 14) and click on my book – the one with the hot pink cover.
Here's the official release in case you want to know more….

"When In Doubt, Delete It!" written by first-time author Chellie Phillips, has been nominated for a 2019 Author Academy Award, an honor bestowed for literary merit and published excellence in the writing and publishing industry.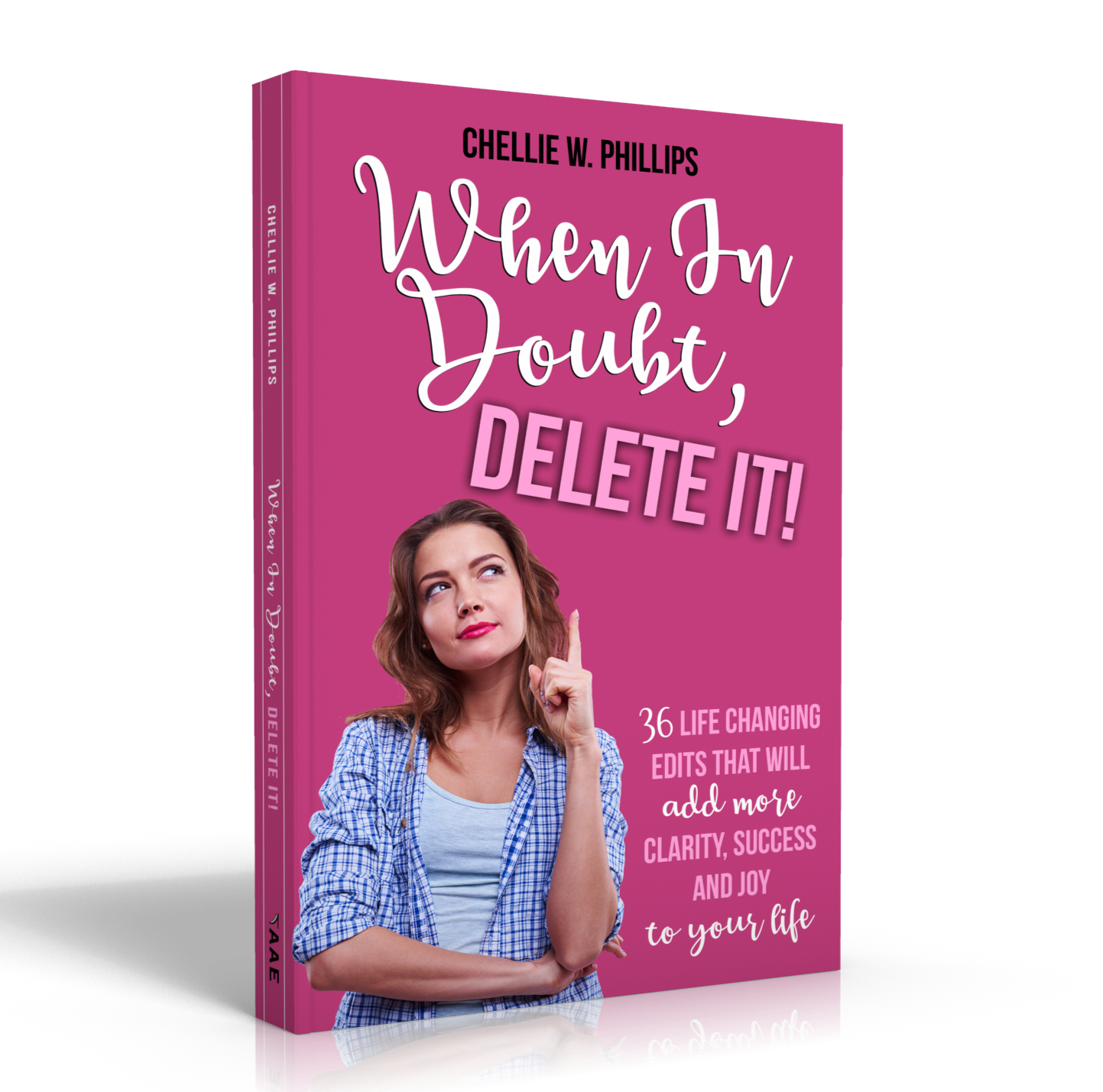 Phillips' book is up for an award in the Self-Help category and uses a twist on the proofreading marks by asking what would happen if we applied edits to our life? The book focuses on five marks – delete, begin, insert, move, and stet – and offers 36 life edits to add more joy, clarity and success into everyday life.
"Hundreds of books from authors throughout the world are up for an Author Academy Award," said Kary Oberbrunner, founder of Author Academy Elite. "Our goal is to help further connect this global community of authors, maintain excellence and integrity of the book publishing industry and raise awareness that
the stories being told and the authors who write them are worth our attention."
Authors of all kinds – indie (self-published), traditional, or collaborative published – are being considered for these awards in 20 categories. Entries are being reviewed and evaluated on popular vote, social contribution, and presentation (cover, content, flow, and originality) by the Academy's voting membership comprised of best-selling authors, literary agents and industry leaders.
If you are interested in supporting Phillips and participating in the popular vote portion of the award evaluation, go to https://authoracademyawards.com/vote2019/ and scroll to the "Ready to Vote?" section. Once there, click through to the Self-Help category, find and click on "When In Doubt, Delete It!"
The top ten finalists in each category will be invited to present their book synopsis at the Author Academy Awards Red Carpet Session at the Igniting Souls 2019 Conference in October in Columbus, OH. Winners will be announced later that evening at the Author Academy Awards Ceremony.