We get so wrapped up in our tasks and to-do lists that many of us to look at the big picture. By looking forward and back, we can really begin to see what we've accomplished and where we can still go.
Keeping a journal is one of the best ways you can reflect on your career.
It's a very powerful exercise to keep track of the emotions you encounter each day. It allows you a chance to jot down your motivations, perceptions and the progress you make on current projects. You can keep track of small wins and make sure you don't forget to celebrate these milestones along the way.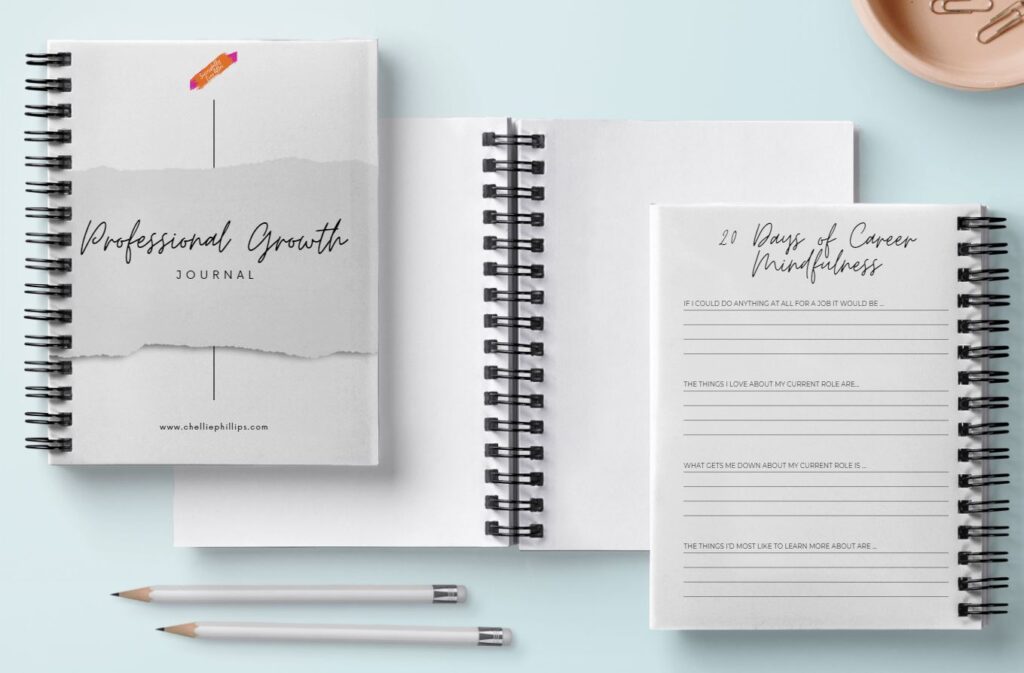 DOWNLOAD YOUR FREE PROFESSIONAL GROWTH JOURNAL NOW.
It's no different than keeping a journal in your personal life. I get it, sometimes it's hard to figure out where to start when you're staring at a blank page. It's also hard to stop and take a few minutes to reflect when you have deadlines and people popping in and out of your office. One way to get past this, is to make it part of your morning routine.
Make it a priority to reflect on the day before, before you start and add it to your to-do list each day.
Try these questions each day to get you started.
1. What lesson did I learn yesterday?
2. What did I accomplish yesterday?
3. Did I learn something new?
4. What can I improve on?
5. How did my team function?
6. How can I help my team succeed?
7. Track praise or compliments so you'll have information when you need to ask for a raise or apply for promotion.
Getting into a consistent habit of tracking your career is a great exercise that will help you grow and plan for your future in the workplace.
If you aren't used to journaling or have never tried it, stay tuned. Over the next few days I'll be sharing a series of posts designed to help you tap into the power journaling can offer as you seek your version of success in the coming year.
If you want more secrets to building a successful career brand, you can:
Join Successfully Ever After an online course designed to help you create a personal brand designed with career success in mind within 30 days.
Booking now for speaking and training events.
Join my private Successfully Ever After Facebook Group for trainings and information designed for success-seekers.
Check out my audio books: Get Noticed, Get Hired or When In Doubt, Delete It!
Think career coaching is for you? Schedule a consultation and let's talk!